Membership: Is Prep School Worth the Cost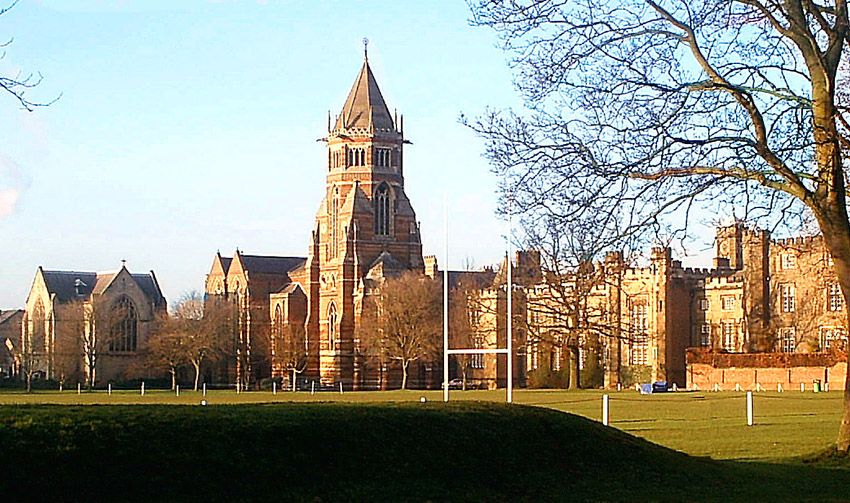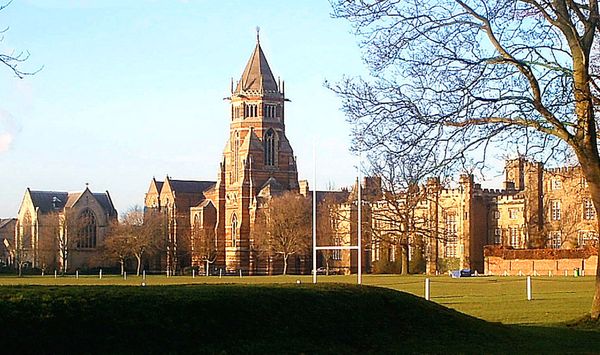 Hi All! I am a recent graduate of St. Paul's School and current student at a NE Liberal Arts College. Over the course of the next few posts, I will seek to explain the many positives and negatives of the Prep School experience. But first, I feel the most relevant question to explore is how Prep Schools may have changed or may be in the process of changing from what we previously perceived them to be. Primarily, I ask the question: Are Prep Schools still worth the exorbitant price-tags that come attached to their experience? Rather than delay, I will be transparent in my opinion that the $200,000+ is a worthwhile, if seemingly risky investment. I begin these blog posts with what I have termed "Membership."
Long gone are the days that a Prep School education guaranteed a place in the Ivy League. Perhaps the pendulum will return to that model, but the current emphasis on diversity in its many forms have hurt Prep Schools in the sense that most Colleges are reluctant to fill their freshman class with more than a handful of students from the same school. In essence, the college application process is very much a crap-shoot, and although your odds are slightly better coming from a school whose college counselors have a close relationship with notable admissions offices, you, like everyone else, are still one of many applicants applying for far too few places. I will return to this concept in another post, but the point that I make now is that the returns after a Prep School education do not start and stop with collegiate admissions.
In today's technological atmosphere, it should come as no surprise that there is a mobile application for everything. Events take place during senior spring at Prep Schools during which time students are instructed on how to create a LinkedIn page. As such, it is of little surprise that at the end of every year many of my classmates and I receive dozens of requested connections from the graduating class. I am sure that as a senior I went on a similar spree. Of greatest significance, however, is how many Prep Schools promote such an event through a platform called EverTrue. EverTrue is a mobile application that gathers information from a Prep School's far-reaching network, and when connected with LinkedIn, offers students the capacity to search any living Alumni and connect with them on LinkedIn. Students can search by region, college attended, profession, employer ect. Furthermore, the application gives graduates an email address through which to contact said alumns. In effect, the $200,000 investment, while offering many other educational opportunities and advantages that I shall address later on, also buys membership to one of the most exclusive and successful networks in the world. I select the word 'world' not as an exaggeration, but for its accuracy, as the St. Paul's network of which I am a member is far more global than the same EverTrue alumni relations application for my Liberal Arts College.
It would be difficult to argue that access to a network such as the one created by generations of Prep School graduates is by itself significant enough to merit the monetary investment. Nevertheless, I graduated from Prep School on June 1, and on June 15, less than a month after I had created my LinkedIn page, I received my first message on LinkedIn from a '83 Kent graduate inviting me to join a group titled 'Prep School Alumni,' made up of graduates from 20 of the most well-known NE Prep Schools. Over the past two years, I have seen countless undergraduate students post within the group (including close friends of mine, although I have never posted myself) inquiring about summer opportunities. Each and every post has received responses encouraging the student to be in direct contact for assistance. One friend served as a journalist in Asia over the summer, a job she acquired through an inquiry on the Prep School Alumni Group. While many of my collegiate peers are limited to the College Alumni Directory, my Prep School friends reach out through EverTrue to Prep School alumni, whose response rate is far higher and willingness to help far greater.
It is important to remember that in many ways, besides education and intellectual stimulation, we attend high-school and college to position ourselves to help society. In order to do so, we must first find a job for which we are passionate, and that can be difficult to do in our early twenties. It's helpful to be a member of a network filled with people who have been in the same position, can offer advice as to how to go about the process, or even extend an invitation to shadow them and live in their shoes for a few days to understand possible differences between our dream professions and the reality of every-day life within those positions. In essence, the returns on investment of a Prep School education are great in number as well as diverse in functionality.
I feel it important to note early on, however, that gaining access to a network of people who may have failed at times but have ultimately succeeded is an advantage not to be overlooked. Prep School graduates can give advice that if left unheard, we would have to learn through experience entirely on our own. We are buying membership to a club focused primarily on progress, through which we can incorporate the past and build upon it for a more effective tomorrow. This mentality, cyclical in nature, is nearly guaranteed to continue as students in each generation of Prep School graduates benefit from the system, and express their gratitude through providing assistance to future graduates. As such, while the price tag will continue to rise, so too will the network into which students are incorporated relentlessly grow in power and influence.
Image credit: Photo of Rugby School
Copyright: Wikipedia Creative CC0 1.0 Universal Public Domain Dedication